Forgiveness Divine
To Err is human but to forgive is divine… Alexander Pope
"Everyone says Forgiveness is a lovely idea until they have something to forgive." C.S Lewis
"To forgive is to set the prisoner free and discover that the prisoner was you…" Lewis Smedes
Noah Webster (1812 ed.) defines forgiveness as: 1. To pardon; to remit, as an offense or debt; to overlook an offense and treat the offender as not guilty. The original and proper phrase is to forgive the offense, to send it away, to reject it, that is, not to impute it, [put it to] the offender. But by an easy transition, we also use the phrase, to forgive the person offending.
<![if !supportLists]>• <![endif]>FORGIVE us our debts.
<![if !supportLists]>• <![endif]>If we forgive men their trespasses, your heavenly father will also forgive you. Matthew 6:12.
We define Biblical forgiveness this way:
<![if !supportLists]>• <![endif]>To forgive is to choose not to take vengeance,
<![if !supportLists]>• <![endif]>To let go and to choose to let God repay or release the person.
<![if !supportLists]>• <![endif]>To give over control of the hurt to God and to trust that He will judge and deal with the person, way better than we ever could…
"To forgive is to surrender your right to get even…" LB Smedes
*Prager University Video* : https://www.youtube.com/watch?v=6xsVM_gd0Tc
Three different types of Forgiveness per PRAGER UNIVERSITY:
Exoneration: Completely wiping the slate clean
Forbearance: Letting go of the event, but keeping a close eye on how things proceed… Trust takes time to build…
Release: Letting go of the memory, no longer allowing it to haunt, control and hurt you, even if the guilty party NEVER seeks reconciliation…
Colossians 3:12-13 (NKJV) – Command or suggestion
"Therefore, as the elect of God, holy and beloved, put on tender mercies, kindness, humility, meekness, longsuffering; bearing with one another, and forgiving one another, if anyone has a complaint against another; even as Christ forgave you, so you also must do."
Christ calls us to release others in the very same way that he released us…
Corie Ten Boom defines forgiveness as "Forgiveness is the key that opens the door of resentment and the handcuffs of hatred and the shackles of selfishness. "
The weight of UNFORGIVENESS:
<![if !supportLists]>1. <![endif]>Costs us our joy
<![if !supportLists]>2. <![endif]>Depletes our strength
<![if !supportLists]>3. <![endif]>Frustrates our future…
<![if !supportLists]>4. <![endif]>Flogs our effectiveness
"The weak can never forgive." Forgiveness is for the strong. Ghandi
Forgiveness is the mark of the strong not of the weak!!
It is the Holy Spirit that creates in us the strength to forgive.
Psalm 32:1-3 (NKJV) "Blessed is he whose transgression is forgiven, whose sin is covered.
2 Blessed is the man to whom the Lord does not impute iniquity,
And in whose spirit there is no deceit.
3 When I kept silent, my bones grew old
Through my groaning all the day long."
Colossians 1:13-15 (NKJV) "He has delivered us from the power of darkness and conveyed us into the kingdom of the Son of His love, 14 in whom we have redemption through His blood, the forgiveness of sins. 15 He is the image of the invisible God, the firstborn over all creation."
~HIS blood makes forgiveness possible, both for us and through us!
~His work on the cross effected our forgiveness and enables us the divine attribute of forgiveness!!
Mark 11:24-26 (NKJV) 24 Therefore I say to you, whatever things you ask when you pray, believe that you receive them, and you will have them.
25 "And whenever you stand praying, if you have anything against anyone, forgive him, that your Father in heaven may also forgive you your trespasses. 26 But if you do not forgive, neither will your Father in heaven forgive your trespasses."
~ As we stand praying the Holy Spirit will convict us of who we MUST forgive…
| | |
| --- | --- |
| Who does God want me to forgive: | Who do I need to go to this week and ask for forgiveness: |
| 1. | 1. |
| 2. | 2. |
| 3. | 3. |
| 4. | 4. |
| 5. | 5. |
| 6. | 6. |
| 7. | 7 |
Ephesians 4:32:  "And be kind to one another, tenderhearted, forgiving one another, even as God in Christ forgave you."
~ It is the LOVE of God that enables us to forgive… It is his compassion that creates in us a desire to forgive and let go…
~DON'T fight it, let the instincts of the LORD Jesus take over…
~God wants to write into our hearts a whole new sub-routine of forgiveness.
"Forgiveness is not a quick process. I do not believe that it is possible to truly forgive another person from the heart until we allow ourselves to feel the pain of what was lost. People who say it is simply an act of the will do not understand grieving." The Emotionally Healthy Church page 157
Forgiveness is not an instant process, but something that we work towards. We often have to acknowledge the loss that happened from the break in relationship, and often we have to take time to process through the loss before being able to achieve full forgiveness.
Practical steps:
<![if !supportLists]>1. <![endif]>Ask God to forgive you…
<![if !supportLists]>2. <![endif]>Confess where you have harboured unforgiveness…
<![if !supportLists]>3. <![endif]>Surrender your right to vengeance
<![if !supportLists]>4. <![endif]>Release the guilty party to God, the perfect Judge
<![if !supportLists]>5. <![endif]>Pray for the best you want for yourself for them
<![if !supportLists]>6. <![endif]>Confront the damage in Love, with truth.
Think of it like a cycle not a list… If you get stuck on point 4 or point 5 go back to the beginning of the circle and work your way back through.
Most of us want to jump in with BOTH feet in the confront step, when really it is a vital step but it is the end of the process…
It's a process and one that we cannot afford to neglect!!!
~Forgiveness is not an occasional act, it is a permanent attitude Martin Luther King Jr
Matthew 18:15 -22 (NKJV) "Moreover if your brother sins against you, go and tell him his fault between you and him alone. If he hears you, you have gained your brother. 16 But if he will not hear, take with you one or two more, that 'by the mouth of two or three witnesses every word may be established.' 17 And if he refuses to hear them, tell it to the church. But if he refuses even to hear the church, let him be to you like a heathen and a tax collector.
18 "Assuredly, I say to you, whatever you bind on earth will be bound in heaven, and whatever you loose on earth will be loosed in heaven.
19 "Again I say to you that if two of you agree on earth concerning anything that they ask, it will be done for them by My Father in heaven. 20 For where two or three are gathered together in My name, I am there in the midst of them."
21 Then Peter came to Him and said, "Lord, how often shall my brother sin against me, and I forgive him? Up to seven times?"
22 Jesus said to him, "I do not say to you, up to seven times, but up to seventy times seven."
The forgiveness of Jesus is infinite, and so He models infinite forgiveness to us.
Questions for further reflection as we close:
<![if !supportLists]>• <![endif]>Who does God want me to forgive??
<![if !supportLists]>• <![endif]>Who do I need to go to and ask for forgiveness??
<![if !supportLists]>• <![endif]>What memories does the Holy Spirit want to work in and heal??
Let's Pray…
Additional Quotes and Scriptures:
"Forgiveness does not overlook the wrong, it rises above it." Pumla G Madikizela
"If we really want to love, we must learn how to forgive" Mother Theresa
"Life is an adventure in forgiveness." Norman Cousins
The Joy of Forgiveness
Psalm 85:1-3 (NKJV) "Lord, You have been favorable to Your land;
You have brought back the captivity of Jacob.
2 You have forgiven the iniquity of Your people;
You have covered all their sin. Selah
3 You have taken away all Your wrath;
You have turned from the fierceness of Your anger."
Psalm 103:2-4 (NKJV) "Bless the Lord, O my soul,
And forget not all His benefits:
3 Who forgives all your iniquities,
Who heals all your diseases,
4 Who redeems your life from destruction,
Who crowns you with lovingkindness and tender mercies,"
Daniel 9:8-10 (NKJV) "O Lord, to us belongs shame of face, to our kings, our princes, and our fathers, because we have sinned against You. 9 To the Lord our God belong mercy and forgiveness, though we have rebelled against Him. 10 We have not obeyed the voice of the Lord our God, to walk in His laws, which He set before us by His servants the prophets."
<![if !vml]>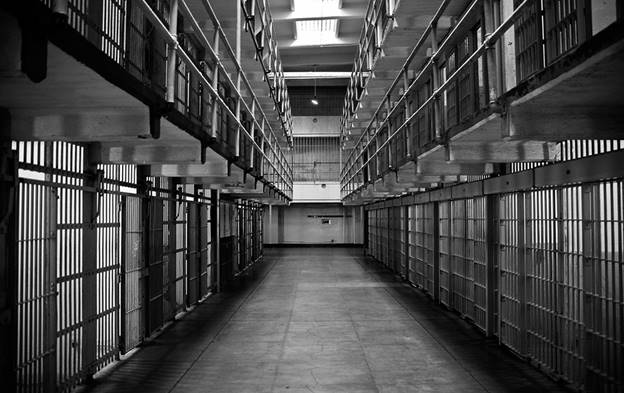 <![endif]>